Old clubs reign supreme to begin Premier League season
Tottenham Spurs
Tottenham Spurs received immense pre-season hype due to their successful transfer window, with many touting them as one of the favorites to win the league. Notably, the club signed Ivan Perisic from Inter Milan and Yves Bissouma from Brighton to reinforce their midfield. Later, Richarlison, key forward of Everton, was also signed due to the Brazilian's flexibility in offensive positions. 
With such exciting additions, Tottenham started the season well with a 4:1 victory against Southampton that displayed the great potential of many players such as Sessegnon, Dier, Kulusevski, and Son with their electric off-ball movement and sharp crosses. Their results, in general, have been good; four wins and two draws have them tied with Manchester City for second in the league.
However, the Spurs also have a clear flaw in their game: their transition from defense to offense. Without Romero, Tottenham's best center back who is out with injury, they have struggled to progress the ball up the field. Also, right wing-back Emerson has struggled to execute Conte's offensive plan due to his inaccurate passing, which has often hampered Spurs' counterattacks. 
To compete with other top clubs, Spurs must improve their build-ups and strengthen their defensive line.
Manchester United
As the most famed club in the Premier League, the 2022-'23 pre-season for Manchester United was not one to be proud of.  Cristiano Ronaldo publicly displayed great dissatisfaction towards the team due to their lackluster results from the previous season. With Ronaldo not participating in practices and ruining the chemistry of the team, the team lost their first two games to relatively low-ranking teams. 
However, United returned to their usual form before long. Their attack was revitalized by younger players such as Rashford, Martial, and Sancho, and they managed to sign Casemiro, one of the best defensive midfielders in the world after the season started. They are currently on a four-game win streak after beating top clubs like Liverpool and Arsenal.
Considering their recent success, Manchester United has a chance at winning the league or a ticket to the Champion's league at worst. However, their drama with Ronaldo has yet to come to a close. 
Manchester City
Manchester City signed the biggest superstar of the summer transfer window: Erling Haaland, a young striker considered by many to be the best player in the world. His monster-like physical stature, powerful finishes, and great speed were expected to completely destroy teams. However, he underperformed expectations in the first few games as he was still adjusting to City's possession-heavy scheme.
But soon, Haaland proved that City was right for signing him. Haaland scored his first hat trick against Crystal Palace and proceeded to score another hattrick in the next game, setting the record for the quickest to score 10 goals in the league. Apart from Halaand, the other players have been nominal as well:  De Bruyne's crosses are still the best in the league, both Cancelo's defensive and offensive contributions are great, and Gundogan's off-the-ball movement helps stabilize their midfield.
With the addition of Halaand to their already world-class roster, Man City is considered the heavy favorite to win the league. Although currently at second place, City has shown potential unrivaled by any other club in Europe, and many expect them to have great success in both the Premier League and in the Champions League. 
Arsenal
Contrary to the previous season in which they ended 5th, Arsenal was the best team to begin the season. With their new striker Jesus and midfielder Zinchenko, they easily won the first five matches of the season. Jesus, currently on three goals and three assists, has surprised many doubters by greatly outperforming his performance from previous seasons.
Arsenal's exceptional results can mainly be attributed to their great playmakers. Jesus, Martinelli, Saka, and Odegaard all showed great offensive plays during their games, which makes it extremely hard for the opposing team's defense to perfectly defend all their key players. Their bench also has great substitutes, which was shown during the Manchester United game, such as Tomiyasu and Tierney. 
If Arsenal continued their current offensive strategies incorporating Saka, Odegaard, and Jesus, they would easily be at the top of the league, if not winning it. 
About the Contributor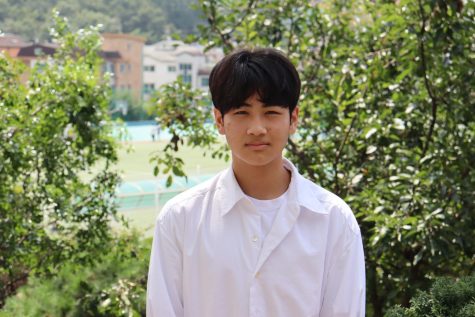 Waan Choi, Reporter
Waan is a sophomore reporter for the Tiger Times Online team. He loves watching the Premier League, listening to music, playing soccer, and shopping. He...