Korean National Soccer Team prepares for Qatar World Cup
On Nov. 16, the Korean National Soccer Team arrived in Qatar to begin their training for the upcoming Qatar World Cup group stage match against Uruguay on Nov. 24. Son gathered the most attention, who is currently healing from a recent surgery, as his likelihood of participation in the World Cup remains unclear..
The Korean National Team was announced in Nov. 12 and brought great hopes for the upcoming World Cup. Hwang Ui-jo and Hwang Hee-chan will carry the offense while Kim Min-jae was announced as the team's defense, as he showed great results from his team S.S.C Napoli both in the league and Champion's League. However, the most noticeable player was Lee Kang-in, who had past controversies. 
"It was quite suprising that Coach [Paulo] Bento included Lee Kang-in in his list." Sungwook Kim (9), varsity soccer player, said. "Although Lee Kang-in showed outstanding performance in RCD Mallorca, Bento was known for not using Lee Kang-in in his strategy."
Son Heung-min, the team's captain, also garnered concerns from fans. It was Son's first training with the team in Qatar after he underwent surgery on Nov. 5 due to his facial fracture.  Although Son claimed that he was ready to play, recent photos of him showed that his face was still swollen. He appeared with a black carbon face mask and was constantly touching it, showing his discomfort. 
"I think he shouldn't be playing, although he is the team's ace." Andrew Nam (12), varsity soccer player, said. "Facial fractures are known for having long-term effects on players, and if Son hits his head during a game again, it might be the end of his career. I would rather have him not play for the first two games at least."
About the Contributor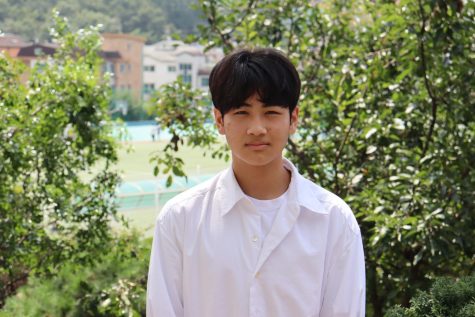 Waan Choi, Reporter
Waan is a sophomore reporter for the Tiger Times Online team. He loves watching the Premier League, listening to music, playing soccer, and shopping. He...