Cho Gue-Sung receives offers from European Clubs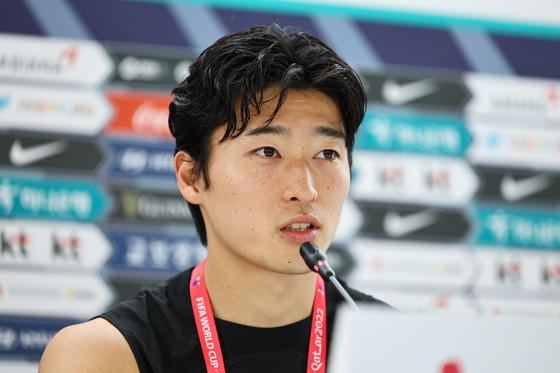 After an exceptional performance at the 2022 World Cup, South Korean forward Cho Gue-Sung has been receiving offers from several European clubs.
"I think his two goals against Ghana during the World Cup boosted Cho's popularity even more," Grace Choi (10), varsity soccer player, said. "I also think he performed impressively against Uruguay and Portugal, which certainly attracted more attention."  
As of January, Scottish clubs Celtic, Rangers, Hoops, US club Minnesota United, Hungary club Ferencvaros, and Germany league Mainz have expressed their interest in signing Cho. 
While other clubs have yet to table a bid, Minnesota United submitted a $5 million package. Keen on pursuing Cho, Celtic has submitted a bid of around £2.6 million with a 50 percent sell-on fee.
Cho had reportedly been leaning towards signing with Mainz because of his desire to play on the European stage. If he does, Cho would join with his national teammate Jae-sung Lee. However, after discussing with Jeonbuk Hyundai Motors's technical director Park Ji-Sung, Cho has decided to stay in Jeonbuk.
"I could see why Cho wanted to go to Mainz the most out of the clubs that gave him an offer," Henry Hatridge (11), avid soccer fan, said. "Since Mainz does not have a good striker at the moment, it is likely that he would have had a promising amount of playing time if he joined."
It appears as though Cho will not make a transfer unless he receives offers from bigger European leagues. For now, he will wait until summer before seeking a transfer.
"I was hoping to see Cho play in European clubs this year," Isabella Kim (12), a fan of Cho Gue-Sung, said. "However, I respect his decision. His dream is to play in the English Premier League, and I think that him possibly wanting to maintain his title of being Jeonbuk's star contributed to his ultimate decision."
There are many rumors that European clubs have taken interest in South Korean players other than Cho. Kim Min-Jae has caught the attention of Manchester United and PSG and Son Jun-ho of Fulham-Sorton. 
"I think that players currently in Europe, specifically Lee Kang-In and Hwang Hee-Chan, could receive offers from even bigger teams after their impressive performances in the World Cup," Daniel Kim (12), varsity soccer player, said. "I think that South Korean players should stay focused and train hard leading up to the next World Cup, because it really is one of the only opportunities where European teams spot and offer moves to hidden talents in Asia or elsewhere."