Messi and Ronaldo both score in Al Nassr vs. PSG match
On Jan. 20, Ligue 1's Paris Saint Germain traveled to Saudi Arabia for a sponsored match against Saudi Pro League's Al Nassr-Al Hilal super team, gaining huge attention as it pitted Lionel Messi against Cristiano Ronaldo for the first time since Ronaldo's move to Saudi Arabia.
"This game was a very significant match as it is one of the very few chances that Ronaldo and Messi have left of playing against each other," Joseph Kim (10), varsity soccer player, said. "Not only that, but this match symbolizes Ronaldo's new start in the Saudi Pro League."
Most fans predicted that PSG would win by a huge margin due to its far superior players, and following Messi's goal in the third minute, they were seemingly proven correct. However, Ronaldo brought Al Nassr-Al Hilal back into the match by scoring two goals before half-time, which evened the score at 2-2. Overall, Al Nassr-Al Hilal demonstrated far more offensive prowess than expected during their explosive first half.  
But in the second half, PSG dominated the Saudi team, with far more posession and attack chances. Despite Neymar's failed penalty kick, PSG leveled the game in the 54th minute when PSG centerback Sergio Ramos scored a header. Although Hyun-Soo Jang, Al Nassr's Korean centerback, scored a wonderful header goal that put Al-Nassr-Al Hilal in the lead, the lead was broken when Saudi's Ali Al-Boleahi committed handball in the penalty area, allowing Mbappe to do what Neymar could not with a penalty. 
At the 60th minute mark, both teams substituted their star players including Neymar, Mbappe, Messi, and Ronaldo, with the match losing its luster. After the substitutions, both teams exchanged goals, resulting in the final score of PSG 5-4 Al Nassr-Al Hilal.
"This game was very meaningful in many different ways," Andrew Nam (12), varsity soccer player, said. "The game had a lot of unpredictable scenes, and even as a Messi fan, I was impressed with the quality of the match overall, especially Ronaldo's goals."
About the Contributor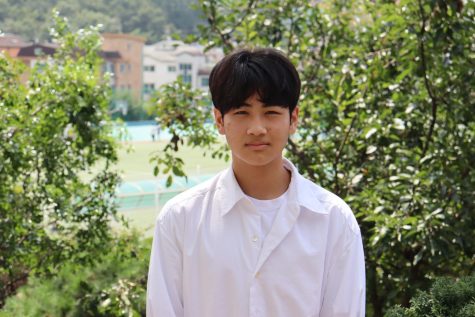 Waan Choi, Reporter
Waan is a sophomore reporter for the Tiger Times Online team. He loves watching the Premier League, listening to music, playing soccer, and shopping. He...