SIS swimmers come on top in AISA tournament
The SIS varsity swim team flew to Jeju island on Feb. 2 to take part in the AISA swimming tournament for the first time in six years. The Tigers competed against teams from Korea International School (KIS), Korea International School Jeju (KISJ), Yokohama International School (YIS), and Kaohsiung American School (KAS).
Having won eight of the past nine AISA swimming tournaments, SIS varsity swimmers arrived at Jeju determined to defend the winner's plaque as reigning champions.
Students from KIS Jeju, the school hosting the tournament, welcomed SIS with a tour around the campus. After the tour was over, tensions arose as swimmers mingled with other swimmers from other schools. As the night approached, swimmers went back into their respective dorms to prepare for the race on the next day.
"I think we were all very nervous," Jay Park (12), boys team captain, said. "Although I have been in varsity swimming for four years, this year was my first AISA tournament and first time swimming against swimmers from other nations. While I was really nervous, I was also curious to see how fast they were."
The tournament was held from Feb. 3-4. Feb. 3 was mostly for preliminary rounds, where the top six swimmers for each event—50 meter butterfly, 100 meter backstroke, 400 meter freestyle, and 400 meter individual medley—advanced to the finals on Feb. 4. Each swimmer had five to seven races in a single day.
The first day was a success for SIS swimmers as everyone acquired a spot in at least one finals. After looking over the results of the first day, many swimmers saw that the remaining events would also be fierce. 
Despite the rivalry between SIS and KIS, the male swimmers held a friendly foosball tournament. After SIS defeated KIS in foosball, the boys played with mixed teams, temporarily forgetting that they were competing against each other.
The suspense skyrocketed on Feb. 4 as everybody was under pressure to perform at their best. One of the races were relays, which are worth the most points and had the potential to determine the champion team.
SIS swimmers cheered their teammates on with intensity, shouting and roaring "Let's go Tigers" or "SIS Hwaiting." Fueled by these chants and energy, some broke their own personal records. Luke Seo (9) broke his 400 meter freestyle record, getting a 4:54:75. Austin Chung (9) also broke his 100 meter individual medley record, getting a 1:11:38.
"The AISA tournament was a great chance to break my personal records and prepare for the KAIAC championships," Luke said. "I think the competitiveness of the tournament encouraged me to swim much faster than usual. Getting a personal record brings new motivation for all of us."
The tournament ended with great results from both the boys and the girls. 
Jay Park (12) and Jane Park (11) both got second place overall for boys and girls respectively. Additionally, Luke, Jay, Jane, Daniel Shin (11), Eric Cho (10), Yuzine Yi (12), and Sarah Park (9) received All-Tournament accolades. The boys team got second place and the girls team got first place. Overall, the SIS swim team got first place in the whole tournament. 
"I was really proud of our team," Jane said. "Despite having only six swimmers, much fewer swimmers than the other teams, our girls team was able to dominate over the other schools. This victory gave us confidence and motivation to work harder for future competitions."
About the Contributor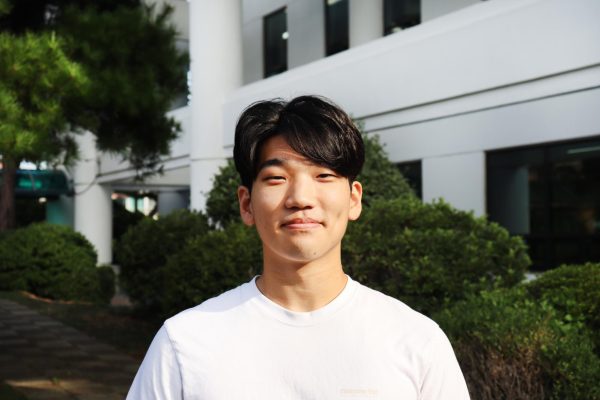 Eric Hyunseung Cho, Reporter
Eric is a junior reporter for Tiger Times. He has a voracious appetite for more than just food. His love for thinking about mathematics and space is matched...